Welcome
Welcome to the Ophthalmic Regional Anaesthetic Society of Ireland website.
The ORASI is a society which promotes educational information and the organisation of educational events for ophthalmic surgeons and anaesthetists in Ireland.
On this site you will find information about ORASI, learning materials and information on past and upcoming events.
Please go to Events for information on: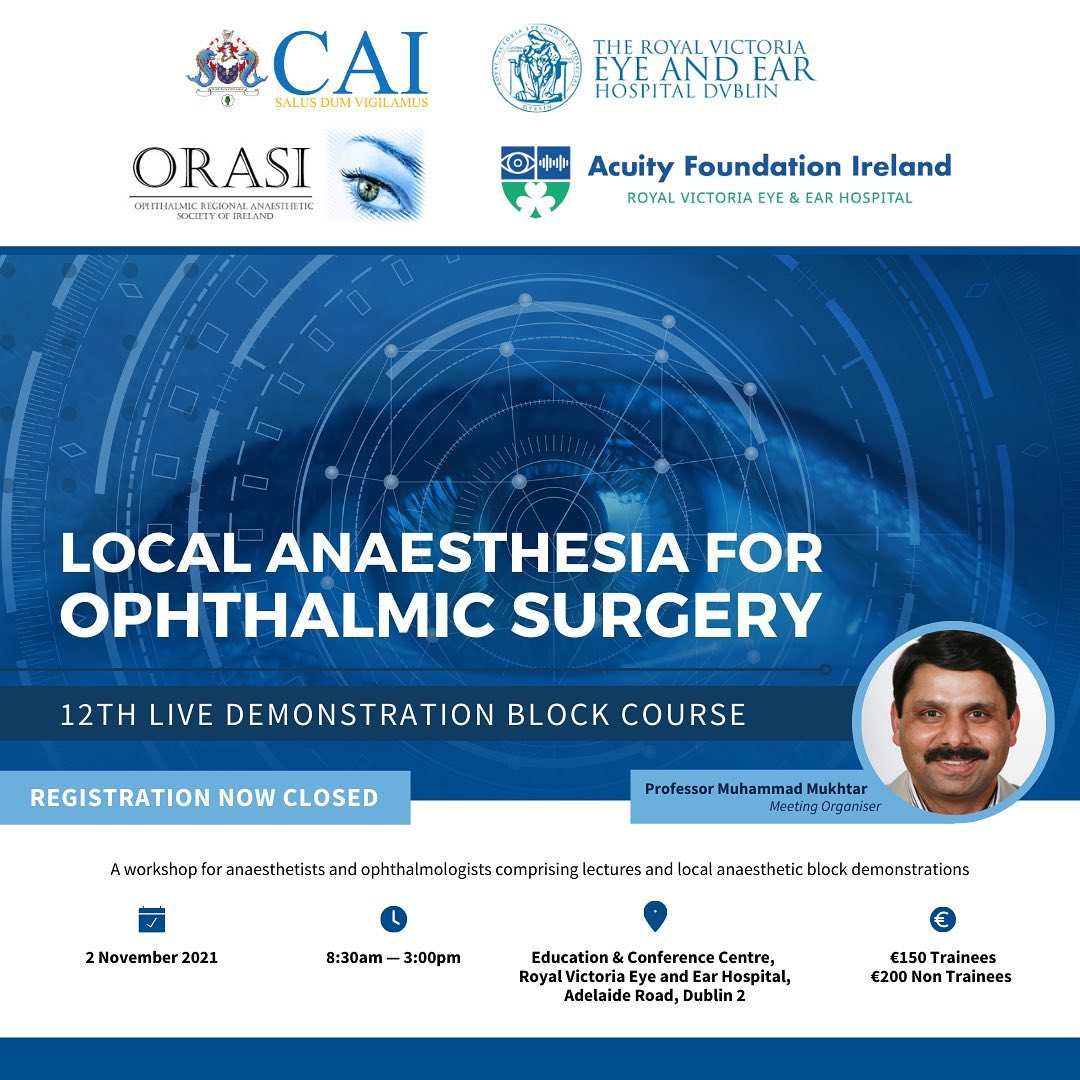 12th Live Demonstration of Orbital Block course
Tuesday 2nd November 2021
---
11th Live Demonstration of Orbital Blocks
Local Anaesthesia for Ophthalmic Surgery
Tuesday, 22nd October 2019
Download full Ophthalmic Surgery Programme 2019
Ophthalmic Regional Anaesthetic Course DVD
By ORASI